高度な診断機能により予知保全を可能にするレベルスイッチ(国内防爆対応)
Bluetooth通信、点検レポート自動作成、腐食・付着診断による予知保全機能搭載
最新型のレベルスイッチLiquiphant FTL51Bは機能安全規格であるIEC61508に準拠して設計・開発された信頼性の高い機器です。様々なインテリジェント機能を搭載し、プラントの安全性向上と可用性確保を両立します。また、定期点検作業の省力化、予知保全によるトラブル回避をサポートします。
Benefits
Bluetooth通信機能によりスマートフォンやタブレットから機器へのアクセスが可能

音叉部の振動周波数モニタリング機能により腐食・付着・劣化を検知、予知保全をサポート

点検レポートの自動作成機能により定期点検時の作業量を軽減

国内防爆認証取得済
安全計装の規格であるIEC61508 に基づき設計・開発された高い信頼性
プラントの安全性を向上させる方法として信頼性の高い安全計装機器の採用があります。Liquiphant FTL51Bは機能安全規格IEC61508に基づき設計・開発され、単体でSIL2、冗長化でSIL3を取得した信頼性の高いレベルスイッチです。
Bluetooth通信機能により汎用モバイル機器からリモートアクセスが可能
Liquiphant FTL51BはオプションでBluetoothモジュールを搭載でき、危険場所への設置が可能です。エンドレスハウザーが提供するSmartblueアプリ(無償)をダウンロードすれば汎用のスマートフォンやタブレットから機器に遠隔からアクセスできます。

予知保全による計測の安定
Liquiphant FTL51Bは音叉部の振動周波数をいつでもチェックすることができます。工場出荷時の値と比較することで、音叉部への付着や腐食を把握することができ、トラブルが起こる前に保守作業を実施することが可能になります。
点検作業の軽減
プラントの定期点検時に機器を取り外すことなく、機器の動作確認を実施し、健全性をチェックすることが可能です。また点検結果を自動でドキュメント化することができます。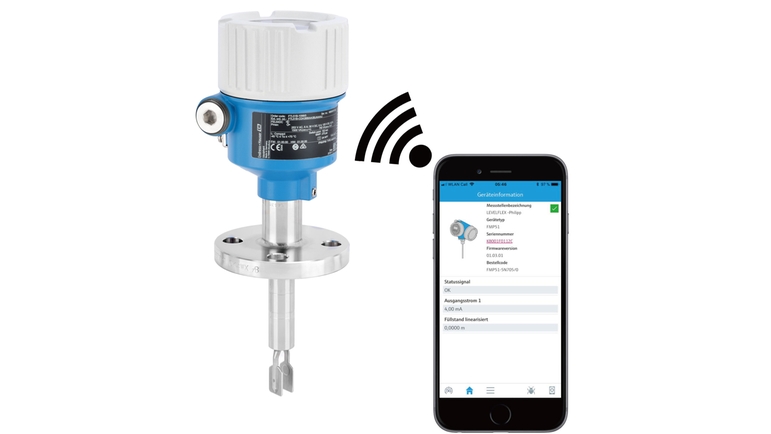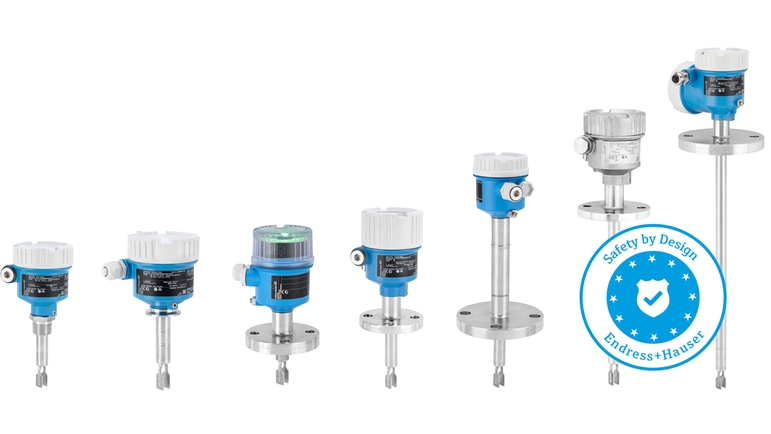 Simple products

Easy to select, install and operate
Technical excellence
Simplicity
Standard products

Reliable, robust and low-maintenance
Technical excellence
Simplicity
High-end products

Highly functional and convenient
Technical excellence
Simplicity
Specialized products

Designed for demanding applications
Technical excellence
Simplicity
FLEX selections
Technical excellence
Simplicity

Fundamental selection

Meet your basic measurement needs

Technical excellence

Simplicity

Lean selection

Handle your core processes easily

Technical excellence

Simplicity

Extended selection

Optimize your processes with innovative technologies

Technical excellence

Simplicity

Xpert selection

Master your most challenging applications

Technical excellence

Simplicity
The SmartBlue App

Imagine you run all devices safely and reliably from a comfortable place: With the SmartBlue App you commission, operate and maintain Endress+Hauser devices via Bluetooth® wireless technology.

Heartbeat Technology

You would like to increase your plant availability and reduce costs? Heartbeat Technology guarantees cost-efficient and safe plant operation without process interruptions.