Well-planned maintenance
The Thunersee wastewater treatment plant benefits from speedy access to device data
The wastewater treatment plant in Thun, Switzerland, is optimizing measuring technology maintenance in the plant thanks to online access to up-to-date device information. Necessary documentation and information can be retrieved and downloaded quickly and easily, the criticality of the instruments for the process can be assessed and spare parts expenditure reduced.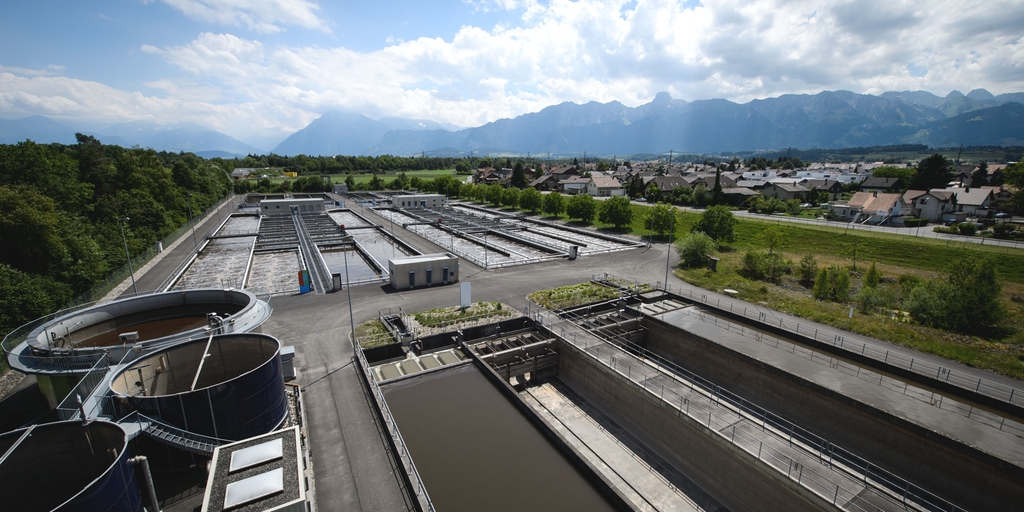 Result
Better maintenance processes owing to fast online retrieval of relevant documents and updated data

Easy access thanks to implementation in the current control system

Standardization of spare parts and components reduces inventory management
The link to our control system means we can quickly identify the device should an error occur, and quickly re-order the right replacement device or suitable spare parts.
The challenge
In the course of a project, the wastewater treatment plant optimized the maintenance processes with regard to documentation management. The aim was to introduce a web-based application to enable simple maintenance scheduling. The operating engineers opted for W@M Portal. As it could be integrated into the control system, the online data platform fitted the concept perfectly. Always up-to-date information on the measuring technology installed allows for optimized maintenance and documentation.
Our solution
An audit was first performed to record the measuring devices in the W@M Portal. Service technicians performed a vendor-independent assessment of the instruments with regard to their importance to the processes (repair risk). The criticality matrix now provides an overview of the measuring devices for which spare parts or spare instruments must be kept in store. This makes it possible to reduce storage costs significantly and standardize components in Endress+Hauser devices.
Integration into the control system
Once the data had been recorded in the W@M Portal, a connection was established to the control system and the measuring points linked to the appropriate data. The visualization program allows the Thunersee WWTP to quickly identify the measuring device and access the necessary information. The right operating manuals, ordering information, maintenance reports, software drivers or spare parts are just one click away, and always up to date given the online connection to the Endress+Hauser database.
Updated overview of the technology installed
W@M Portal gives the Thunersee WWTP maximum transparency over the technology installed and a reliable basis for scheduling maintenance work and budgeting tasks such as replacement or re-engineering. As all the data are up to date and readily available, this significantly aids communication with the Endress+Hauser Service Team whom the client contacts whenever necessary.