Specs at a glance
Process temperature

-5 to 120 °C (23 to 248 °F)
For Sterilizsation: max. 150 °C at 5 bar
(Max. 302 °F at 73 psi)

Process pressure

13 bar at 20 °C (188 psi at 68 °F)
9 bar at 120 °C (130 psi at 248 °F)
Field of application
Condumax CLS16D is a high-end conductivity sensor with certified hygienic design. It measures with highest precision providing you with reliable data for optimum process and product quality. Numerous certificates and various hygienic process connections ensure the perfect fit for your process. Condumax CLS16D is not the latest Memosens generation. To get information on the new Memosens CLS16E sensor with extended functionality, click here.
Condumax CLS16D measures conductivity in pure and ultrapure water applications for the monitoring and control of:
Ion exchangers

Reverse osmosis

Distillation

Electro-deionizing

Water for injection (WFI)
With its international explosion protection approvals, such as ATEX, FM, CSA and NEPSI, the digital sensor is suitable for hazardous area use.
Benefits
Highest precision and measuring accuracy

Hygienic design certified by EHEDG

Certified biocompatibility according to USP class VI and FDA compliance of all wetted materials

Sterilizable and autoclavable

Quality certificate stating the individual cell constant

Logging of sensor-specific data for easy traceability and predictive maintenance

Convenient maintenance strategy with Memobase Plus for easy calibration and sensor management
Videos
The conductivity of a liquid can be measured using the conductive or toroidal measuring principles. This video shows what it is about and how these measuring principles work.

Memosens converts the measured value to a digital signal and transfers it to the transmitter without a contacting connection. This video shows how Memosens optimizes process control and maintenance.
Extended selection
High-end products

Highly functional and convenient
Technical excellence
Simplicity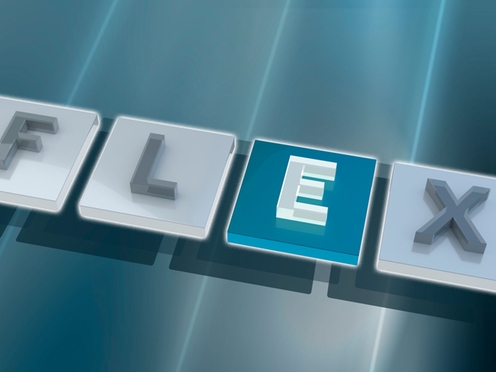 Simple products

Easy to select, install and operate
Technical excellence
Simplicity
Standard products

Reliable, robust and low-maintenance
Technical excellence
Simplicity
High-end products

Highly functional and convenient
Technical excellence
Simplicity
Specialized products

Designed for demanding applications
Technical excellence
Simplicity
FLEX selections
Technical excellence
Simplicity

Fundamental selection

Meet your basic measurement needs

Technical excellence

Simplicity

Lean selection

Handle your core processes easily

Technical excellence

Simplicity

Extended selection

Optimize your processes with innovative technologies

Technical excellence

Simplicity

Xpert selection

Master your most challenging applications

Technical excellence

Simplicity
Loading alternative products
Success stories
Smart vertical farming in big cities

Intuitive pH and conductivity measurement in smart vertical farming plants to meet quality requirements and ensure comprehensive monitoring of processes.

High-quality sugar and no bittersweet surprise

To protect consumers, high quality standards apply in the food industry. Sugar quality must be measured by ICUMSA. This measurement is expensive and time consuming. With the OUSAF22 color sensor it is possible to measure the ICUMSA color value.

All around ideally supplied algae

Industrial algae production helps to meet the increasing demand for food supplements, fuel and the cosmetic industry. Jongerius ecoduna in Austria is cultivating the algae on an industrial scale.
Could also interest you

Application

Pure and ultrapure water, pharmaceutical industry

Characteristic

Hygienic 2-electrode conductivity sensor

Design

Hygienic 2-electrode conductivity sensor with coaxially arranged electrodes, electropolished stainless steel and FDA sealing material; sterilizable

Material

Isolation: PEEK
Electrode: polished stainless steel 1.4435
Sealing: Isolast (FFKM) FDA conform

Dimension

Electrode diameter: 17 mm (0.66 inch)
Electrode length: 54 mm (2.13 inch)

Process temperature

-5 to 120 °C (23 to 248 °F)
For Sterilizsation: max. 150 °C at 5 bar
(Max. 302 °F at 73 psi)

Process pressure

13 bar at 20 °C (188 psi at 68 °F)
9 bar at 120 °C (130 psi at 248 °F)

Connection

Process connection: Varivent, Neumo, Clamp
Cable: Memosens connector

Additional certifications

Material certification 3.1
EHEDG certified, hygienic design, CoC ASME BPE
Conformity to cGMP derived requirements
ASME BPE
FDA approved
Regulation (EC) No.
1935/2004
China Food
Most downloaded
Technical Information (TI)

Technical Information Condumax CLS16/CLS16D

English version - 10/2014

New version available in English

Conductivity conductively measured

| | | | |
| --- | --- | --- | --- |
| | EN | | |
| | | | |
| | | | |
| | | | |
| | | | |
| | | | |

| | |
| --- | --- |
| Language: | English |
| Version: | 31/10/2014 |
| File size: | 739.2 KB |
| File name: | TI00227CEN_1514.pdf |
53 documents
Technical Information (TI)

Technical Information Condumax CLS16/CLS16D

Technical Information (TI)

English version - 10/2014

New version available in English

Conductivity conductively measured

| | | | |
| --- | --- | --- | --- |
| | EN | | |
| | | | |
| | | | |
| | | | |
| | | | |
| | | | |

| | |
| --- | --- |
| Language: | English |
| Version: | 31/10/2014 |
| File size: | 739.2 KB |
| File name: | TI00227CEN_1514.pdf |

Technical Information (TI)

Technical Information for Conductivity Sensor

Technical Information (TI)

Japanese version - 03/2011

New version available in English

Conductivity Sensor

| | | | |
| --- | --- | --- | --- |
| | EN | | |
| | | | |
| | | | |
| | | | |
| | | | |
| | | | |

| | |
| --- | --- |
| Language: | Japanese |
| Version: | 25/03/2011 |
| File size: | 2.2 MB |
| File name: | Ti803cja_0311.pdf |

Operating Instruction (BA)

Condumax CLS15D/16D/21D

Operating Instruction (BA)

English version - 06/2022

New version available in English

For contacting conductivity measurement in liquids

| | | | |
| --- | --- | --- | --- |
| | EN | | |
| | | | |
| | | | |
| | | | |
| | | | |
| | | | |

| | |
| --- | --- |
| Language: | English |
| Version: | 01/06/2022 |
| File size: | 1.5 MB |
| File name: | BA01147CEN_0722-00.pdf |

Ex Safety Instruction (XA)

CLS50D, CLS50, CLS54, CLS15D, CLS16D, CLS21D, CLS82D

Ex Safety Instruction (XA)

English version - 01/2022

New version available in English

Supplement to: BA00182C, BA01591C, BA01147C, BA01326C Safety instructions for electrical apparatus in explosion-hazardous areas UK II 1G Ex ia IIC T3/T4/T6 Ga

| | |
| --- | --- |
| Language: | English |
| Version: | 31/01/2022 |
| File size: | 459.6 KB |
| File name: | XA02702CEN_0222-00.pdf |

Ex Safety Instruction (XA)

Safety instructions Condumax CLS15D, CLS16D, CLS21D

Ex Safety Instruction (XA)

English version - 09/2009

New version available in English

Safety instructions for electrical apparatus for explosion-hazardous zone 2

| | |
| --- | --- |
| Language: | English |
| Version: | 02/09/2009 |
| File size: | 1.4 MB |
| File name: | XA227CA3_0909.pdf |

Ex Safety Instruction (XA)

CLS15D, CLS16D, CLS21D, CLS50D, CLS50, CLS54, CLS82D

Ex Safety Instruction (XA)

English version - 03/2022

New version available in English

Safety instructions for electrical equipment in explosion-hazardous areas EAC Ex, 0Ex ia IIC T6/T4 Ga X Supplement to: BA01147C,BA00182C, BA01591C, BA01326C

| | |
| --- | --- |
| Language: | English |
| Version: | 01/03/2022 |
| File size: | 507 KB |
| File name: | XA02375CEN_0222-00.pdf |

Ex Safety Instruction (XA)

Safety instructions Condumax CLS15D, CLS16D, CLS21D

Ex Safety Instruction (XA)

English version - 09/2009

New version available in English

Safety instructions for electrical apparatus for explosion-hazardous areas

| | |
| --- | --- |
| Language: | English |
| Version: | 02/09/2009 |
| File size: | 1.3 MB |
| File name: | XA085CA3_0909.pdf |

Special Documentation (SD)

Hygienic applications

Special Documentation (SD)

English version - 04/2021

New version available in English

Equipment for liquid analysis

| | |
| --- | --- |
| Language: | English |
| Version: | 30/04/2021 |
| File size: | 515.3 KB |
| File name: | SD02751CEN_0121.pdf |

Special Documentation (SD)

Memoclip

Special Documentation (SD)

English version - 03/2007

New version available in English

Äußere Kennzeichnung von digitalen Sensoren und Kabeln mit Memosens-Technologie

| | |
| --- | --- |
| Language: | English |
| Version: | 01/03/2007 |
| File size: | 284.4 KB |
| File name: | SD124Ca2.pdf |

Fields of Activities (FA)

Jistota v analýze kapalin

Fields of Activities (FA)

Czech version - 01/2017

New version available in English

Od senzorů po kompletní dodávku na klíč

| | |
| --- | --- |
| Language: | Czech |
| Version: | 12/01/2017 |
| File size: | 740.3 KB |
| File name: | Analyza_FA01018Ccs_0216.pdf |

Fields of Activities (FA)

Catálogo Portfolio Analítica

Fields of Activities (FA)

Spanish version - 01/2017

New version available in English

Desde sensores hasta soluciones completas

| | |
| --- | --- |
| Language: | Spanish |
| Version: | 12/01/2017 |
| File size: | 1.5 MB |
| File name: | FA01018CES_Portfolio_Analitica_0216.pdf |

Fields of Activities (FA)

Esperti nell'analisi dei liquidi

Fields of Activities (FA)

Italian version - 01/2017

New version available in English

Dai sensori singoli a soluzioni complete "chiavi in mano"

| | |
| --- | --- |
| Language: | Italian |
| Version: | 12/01/2017 |
| File size: | 3.9 MB |
| File name: | FA01018CIT_02.16.pdf |

Leitfähigkeitsmessung in Industrieprozessen

German version - 12/2019

New version available in English

Auswahl- und Engineeringhilfefür verschiedene Industrien und Anwendungen

| | |
| --- | --- |
| Language: | German |
| Version: | 05/12/2019 |
| File size: | 2.9 MB |
| File name: | CP01313CDE_0119_LF Auswahlhilfe.pdf |

Conductivity measurement in industrial processes

English version - 12/2019

New version available in English

Selection and engineering guide for different industries and applications

| | |
| --- | --- |
| Language: | English |
| Version: | 05/12/2019 |
| File size: | 3 MB |
| File name: | CP01313CEN_0119_cond_selection guide.pdf |

Product family: ConduMax H

English version - 02/2017

New version available in English

Product root: CLS16D- Declaration number: HE_00410_01.17 Manufacturer specification: RoHS

| | |
| --- | --- |
| Language: | English |
| Version: | 08/02/2017 |
| File size: | 241.6 KB |
| File name: | HE_00410_01.17.pdf |

Product family: ConduMax H

English version - 07/2018

New version available in English

Product root: CLS16-, CLS16D- Declaration number: HE_00427_03.17 Manufacturer specification: 1935/2004

| | |
| --- | --- |
| Language: | English |
| Version: | 04/07/2018 |
| File size: | 52.7 KB |
| File name: | HE_00427_03.17.pdf |

Product family: ConduMax H

English version - 03/2019

New version available in English

Product root: CLS16D- Declaration number: HE_01104_01.19 Manufacturer specification: RoHS

| | |
| --- | --- |
| Language: | English |
| Version: | 04/03/2019 |
| File size: | 621 KB |
| File name: | HE_01104_01.19.pdf |

Product family: ConduMax H

English version - 09/2020

New version available in English

Product root: CLS16D- Declaration number: HE_01342_01.20 Additional information: DIN EN 61709:2011, SN 29500

| | |
| --- | --- |
| Language: | English |
| Version: | 14/09/2020 |
| File size: | 162.3 KB |
| File name: | CLS16D_HE_01342_01.20.pdf |

Product family: ConduMax H

English version - 07/2018

New version available in English

Product root: CLS16-, CLS16D- Declaration number: FDA_00193_01.18 Additional information: FDA

| | |
| --- | --- |
| Language: | English |
| Version: | 06/07/2018 |
| File size: | 41.1 KB |
| File name: | FDA_00193_01.18_CLS16(D).pdf |

Product family: CeraGel, CeraLiquid, Ceramax, ConduMax H, ConduMax W, InduMax H, InduMax P, Liquiline, Memosens, Messkabel, Orbi Pac, OrbiPore, OrbiSint, OxyMax H, OxyMax W, TopHit

English version - 02/2022

New version available in English

Product root: CLS15D-, CLS16D-, CLS21D-, CLS50D-, CLS54D-, CLS82D-, CML18-, COS21D-, COS22D-, COS51D-, COS81D-, CPF82D-, CPL51E- , CPS11D-, CPS12D-, CPS16D-, CPS171D-, CPS31D-, CPS341D-, CPS41D-, CPS42D-, CPS441D-, CPS471D-, CPS47D-, CPS491D-, CPS71D-, CPS72D-, CPS77D-, CPS91D-, CPS92D-, CPS96D-, CPS97D-, CYK10-, CYK20- Declaration number: EC_00828_02.20

| | |
| --- | --- |
| Language: | English |
| Version: | 14/02/2022 |
| File size: | 281.9 KB |
| File name: | EC_00828_03.22_D-Sensoren CML18 EMV_RoHS.pdf |
Loading more results
Search spare parts by number in drawing
60 spare parts & accessories
60 spare parts & accessories
60 spare parts & accessories
5 products & bundles
Two-wire field device for hazardous and non-hazardous area use in chemicals, life sciences and food

Input

One channel transmitter for Memosens and analog (pH, ORP, conductivity)

Output / communication

1/2 x 4 to 20 mA, HART, Profibus PA, FF
Additional second output possible, also later

Ingres protection

Expandable multiparameter field device for all industries

Input

1 to 2x Memosens digital input

Output / communication

2 to 8x 0/4 to 20 mA current outputs
Alarmrelay, 2x relay

Ingres protection

Compact panel device for the food, power, water and wastewater industries

Input

Output / communication

Ingres protection

Front IP65 , NEMA 4X, Body IP20

Compact multiparameter DIN-rail and cabinet device for all industries

Input

1 to 2x Memosens digital input
2x 0/4 to 20mA Input optional
2x Digital input optional

Output / communication

2 to 8x 0/4 to 20 mA current outputs
Alarmrelay, 2x relay, ProfibusDP, Modbus RS485,
Modbus TCP, Ethernet

Ingres protection

Transmitter: IP20
Optional Display: IP66

Multiparameter field device for hazardous and non-hazardous applications in all industries

Input

Output / communication

Ingres protection
5 products
Two-wire field device for hazardous and non-hazardous area use in chemicals, life sciences and food

Input

One channel transmitter for Memosens and analog (pH, ORP, conductivity)

Output / communication

1/2 x 4 to 20 mA, HART, Profibus PA, FF
Additional second output possible, also later

Ingres protection

Expandable multiparameter field device for all industries

Input

1 to 2x Memosens digital input

Output / communication

2 to 8x 0/4 to 20 mA current outputs
Alarmrelay, 2x relay

Ingres protection

Compact panel device for the food, power, water and wastewater industries

Input

Output / communication

Ingres protection

Front IP65 , NEMA 4X, Body IP20

Compact multiparameter DIN-rail and cabinet device for all industries

Input

1 to 2x Memosens digital input
2x 0/4 to 20mA Input optional
2x Digital input optional

Output / communication

2 to 8x 0/4 to 20 mA current outputs
Alarmrelay, 2x relay, ProfibusDP, Modbus RS485,
Modbus TCP, Ethernet

Ingres protection

Transmitter: IP20
Optional Display: IP66

Multiparameter field device for hazardous and non-hazardous applications in all industries

Input

Output / communication

Ingres protection